Skills Beyond School
Skills Beyond School is a leading education specialist and dynamic independent End-Point Assessment Organisation.
Delivering End Point Assessments
Skills Beyond School delivers End-Point Assessments (EPA) across a range of Apprenticeship Standards.
An EPA is an assessment carried out by an independent end-point assessment organisation (EPAO) to ensure an apprentice has achieved the knowledge, skills and behaviour required for the chosen apprenticeship.
Skills Beyond School are able to deliver trained and licenced Independent End Point Assessors across different routes and standards. We are able to be flexible, and can respond to requests for EPAs in standards which we do not advertise on this website.
Please Contact Us if you have any questions and we will be happy to help.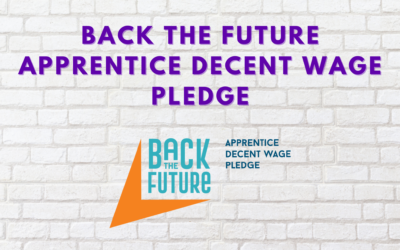 About 'Back the Future' 'Back the Future' is a collective of employers, intermediaries and apprenticeship training providers who believe we should be backing the UK's future talent pipeline by not paying apprentice minimum wages, but by providing decent and fair pay...
read more
"Skills Beyond School have been very closely involved in the development of a number of Trailblazer Apprenticeships that we have chaired or had input to. Representatives of the organisation have always been committed and shown a great level of insight into the whole process and been invaluable to the group."
Mark Daily
"We have worked with Skills Beyond School to develop our educational arm. They have help us with compliance issues, guided through OfQual applications, and been instrumental in creating our End Point Assessment program. We are happy to recommend them on our experience."
The IAT
"I've known Jock Fraser, the MD of Skills Beyond School, professionally for over ten years. During that time he has been an effective "critical friend", helping us drive change, while being an effective engager with stakeholders, even when having to deliver difficult announcements. He was able to bring a needed balance of education knowledge and commercial expertise to help us in our journey to an Ofsted Outstanding rating."
Dr A Sutor
Message Us
Get in touch with us. Ask us any question.
Office Location
Eco Business Centre
Charlotte Avenue
Bicester
OX27 8BL
United Kingdom
Email
info@skillsbeyondschool.co.uk